Greeting ladies and gentlemen.
Here is the first platoon of the army of crusading light. A volunteer force of fascists from across Europe who have come to Britain to help the government deal with the godless force of the communists. Unit one stationed in Manchester consist of mostly German and Romanian troops. This is the German platoon.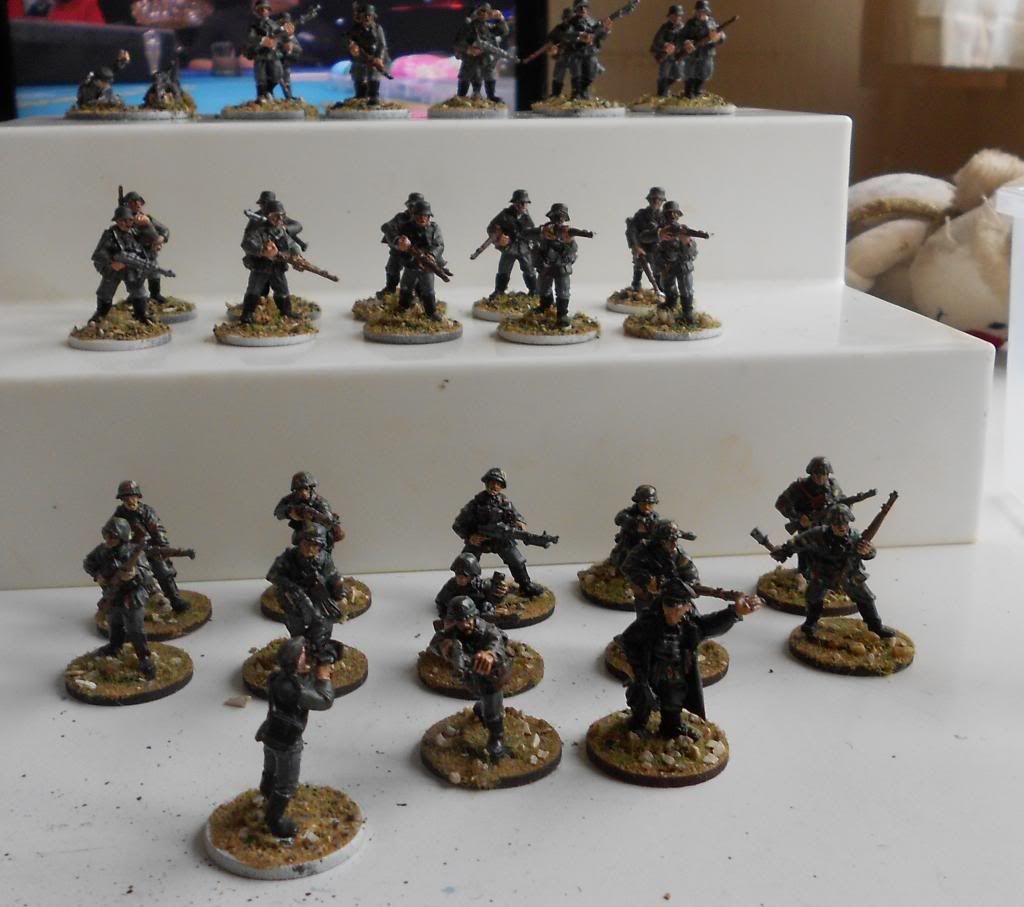 Whole force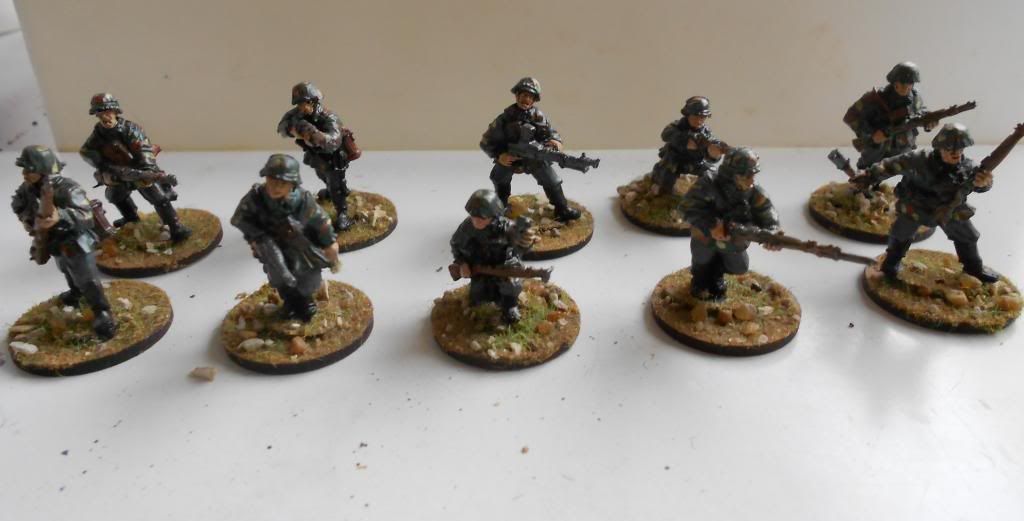 SS squad
squad one
squad two and support weapon.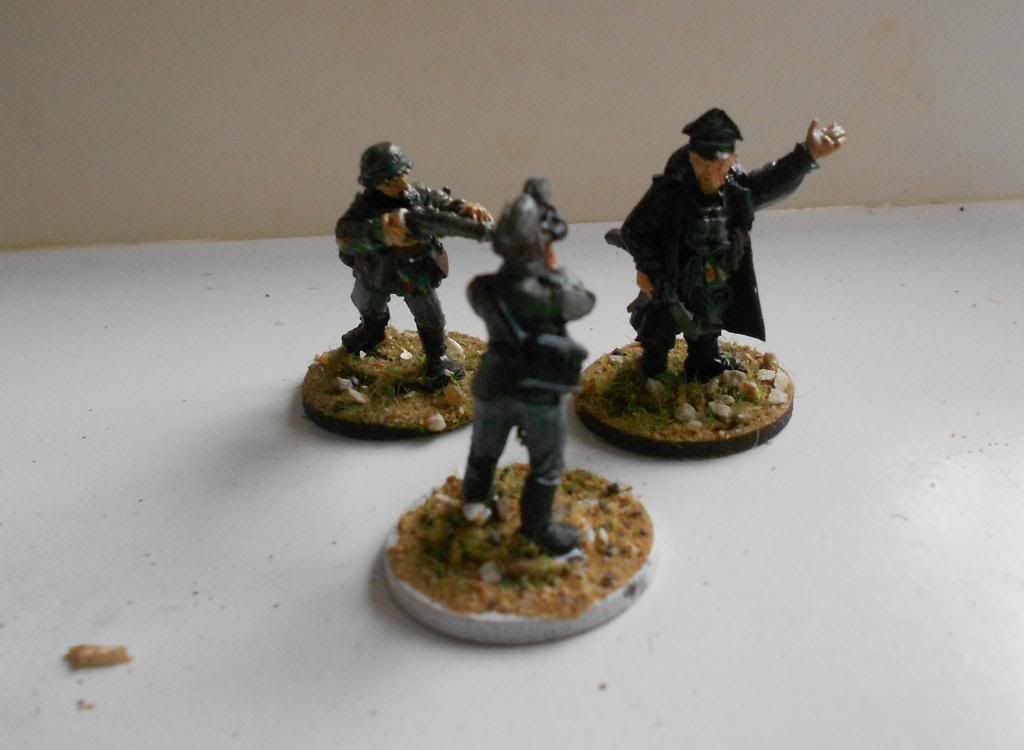 Captain Hinrich and his second pose for a interview.
Second platoon under the command of Romanian captain Constanta is currently missing at the moment it like they don't like the sun. ;)
Hope you guys like them.